Marquis Health Services Sites
>
Collingswood Rehabilitation and Healthcare Center
>
Events
>
Upcoming Event: Neighborhood Block Walk – 10/17
Upcoming Event: Neighborhood Block Walk – 10/17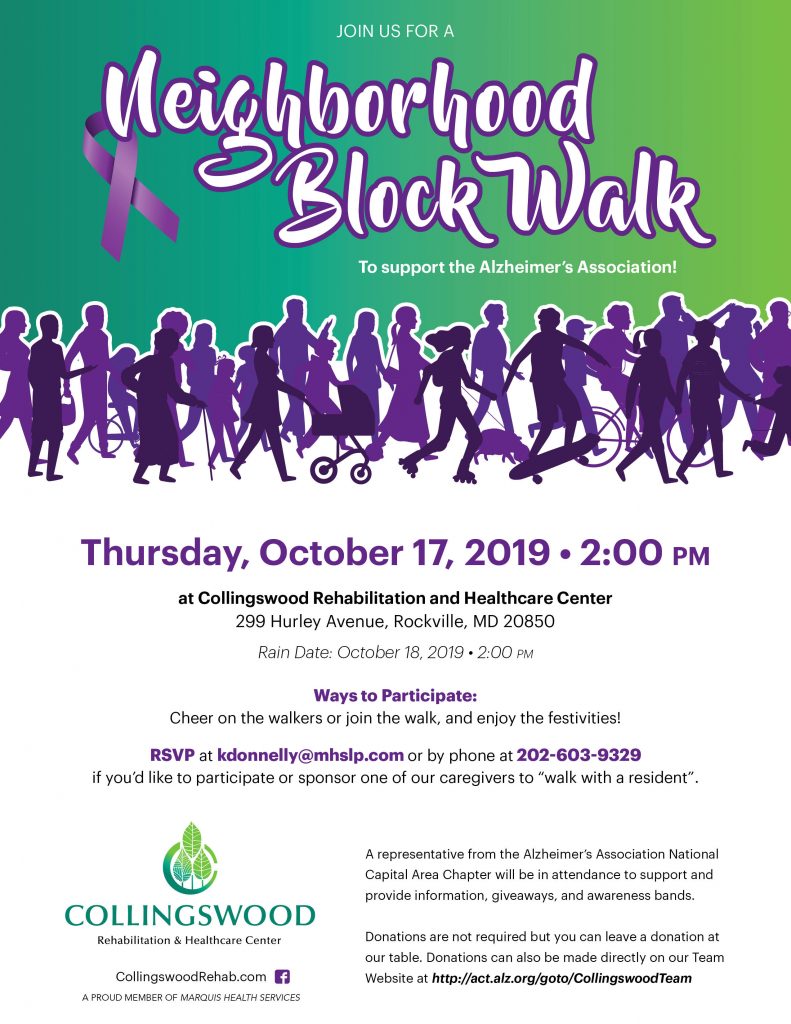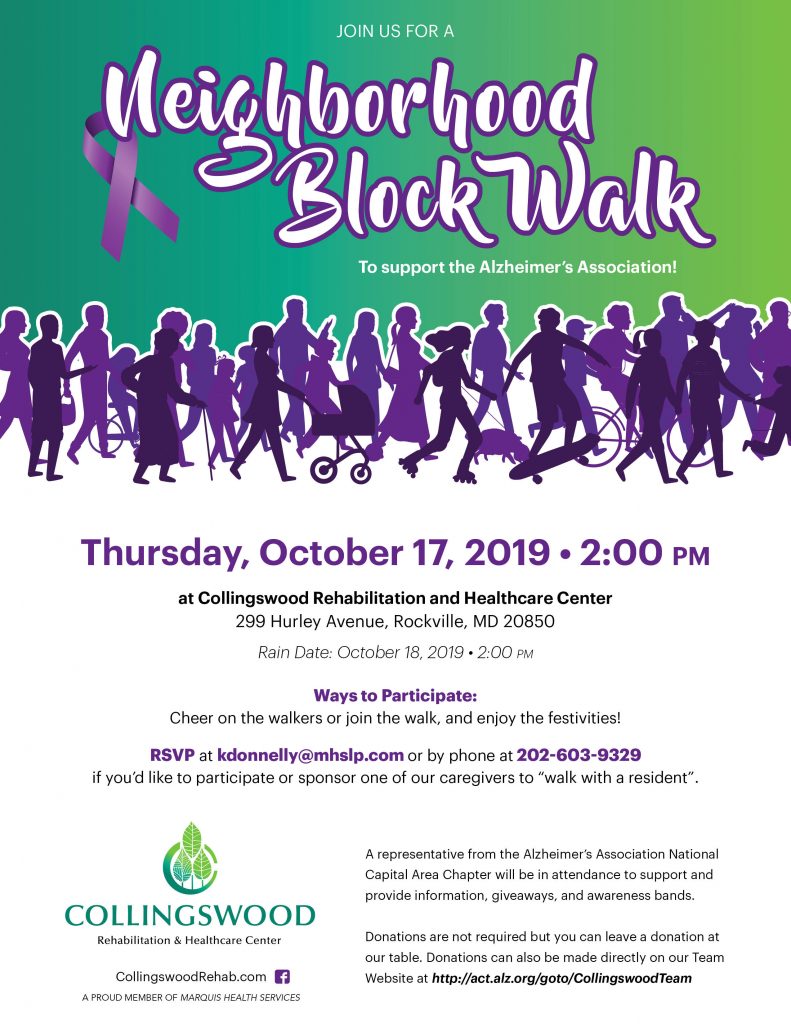 Join Us for a Neighborhood Block Walk
To support the Alzheimer's Association!
Thursday, October 17, 2019 • 2:00 pm
at Collingswood Rehabilitation and Healthcare Center
299 Hurley Avenue, Rockville, MD 20850
Rain Date: October 18, 2019 • 2:00 pm
Ways to Participate:
Cheer on the walkers or join the walk, and enjoy the festivities! 
RSVP at [email protected] or by phone at 202-603-9329
if you'd like to participate or sponsor one of our caregivers to "walk with a resident".
A representative from the Alzheimer's Association National Capital Area Chapter will be in attendance to support and provide information, giveaways, and awareness bands.
Donations are not required but you can leave a donation at our table. Donations can also be made directly on our Team Website at http://act.alz.org/goto/CollingswoodTeam