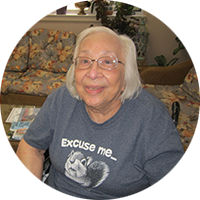 "Everyone at Collingswood has been nice and helpful. They all have the patients in mind when they care for them. I am so pleased with my progress in rehabilitation and am looking forward to going home soon."
-Charmion Geer
---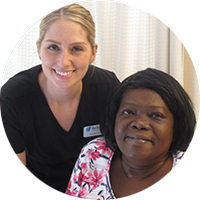 "When I came, I couldn't turn and I was in so much pain! Now I can walk with a walker and am looking forward to working the steps. I am especially thankful to my Physical Therapist, Dana, who was gentle, encouraging and patient. Wale, George, GG and Betti always responded immediately, and with a smile. I appreciate that!
I would definitely recommend Collingswood to others!"
-Diane Richards
---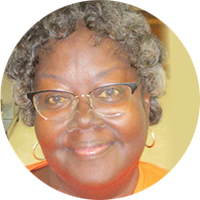 THIS WAS MY FIRST VISIT TO COLLINGSWOOD AND THIS IS THE BEST ONE YET!
"I had a heart transplant in 2014 and came to Collingswood after an internal bleed that had me in the hospital ICU for 3 weeks. I am on dialysis and my body was so stressed that it required me to go to a rehabilitation center to recover because I live alone and I have stairs in my home. I have been at rehab before, but coming here I didn't know what to expect. The therapists here are helpful and flexible. They taught me to use the stairs with a rail and recently I noticed that the numbness in my leg is gone. I also have special dietary restrictions, but I love the food at Collingswood. It is so much better than the hospital and the sta are extremely accommodating to my needs.
The dialysis machines are state-of-the-art, and my assigned Nurse's Angela and Connie and "T" were able to take the time to explain things without hesitation. Betty is wonderful and straightened up my area the way I would've done it. Renna, Collingswood's salon stylist did excellent work on my hair for a very reasonable price.
Now that I am going home I can say that I will highly recommend this place and will return if needed with no hesitation. It is a bit far from home, but I would return and deinitely recommend!"
-Anita Bush
---