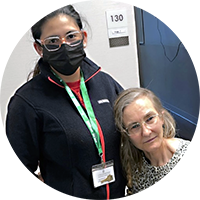 "I came here for recovery from my surgeries. I was referred by Walter Reed's Hospital Social Worker. I enjoyed my stay here, especially attending activities events. I had a great time going to the socials and group activities. And during the holidays the Christmas light trip and all the holiday lunches and activities with everyone. Anna, from activities always welcomed me every day with a happy face and encouragement to participate in activities. I especially enjoyed group exercise, playing bingo/games and the outdoor activities when it was warmer out. Overall, I had a great stay and met some wonderful people. I would recommend Collingswood to anyone needing short-term rehab because the physical therapy department was very helpful to me."
– Ileana Hauge
(pictured with Anna in Activities)
---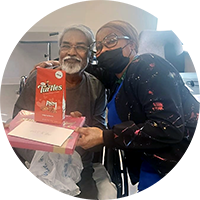 "Thank you to the staff on 2W especially my nurse Doreen for taking such great care of me while I was at Collingswood. I truly appreciate it and the rehab I received during my stay."
– Thogaru Chithranjan
---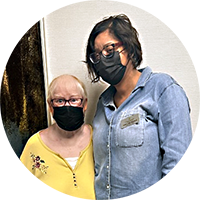 "I enjoyed my stay at Collingswood, especially attending activities events. I had a great time playing cards with my friend Joseph and bingo with everyone. The therapy department was great, especially Kristine with getting me stronger for my return home. Overall, I had a great rehab stay and met some wonderful people."
– Jewel Glisson
---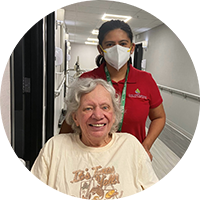 "I would like to thank the 1 West unit staff for always being helpful and caring during my stay. The therapy dept was great with getting me stronger for my return home. I especially like attending the Activities events daily, the staff was so nice and fun to be around especially Ana. I really enjoyed my stay here at Collingswood and will miss everyone."
– Mary Kraynak
---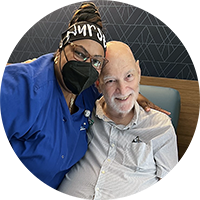 "I transferred here from Inova Hospital for nursing care and rehab. I chose Collingswood due the convenient location for my family and in-house dialysis. Everyone helped me a lot especially the 1 West nursing staff Janet, Vicky, Fatimah, Alex, Angela, and Paula OT. The Physical and Occupational therapy dept helped me tremendously helping me rebuild strength in my legs and getting my body stronger overall to return home. I'm leaving here walking out by myself with my walker and I'm grateful. I would return if I ever needed to recover again."
– Frederick Krantz
---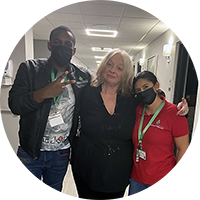 "I came from home to Collingswood for rehab. I was just d/c home and needed immediate assistance. I chose Collingswood because they were able to take me even though I had gone home from hospital instead. It was also helpful that they were close to my home and had a great rating. The staff on 2 West and the therapy dept really helped me get better. I also loved the healthy food that was offered during my stay. Some staff that went above and beyond was Ana and Eric in Activities, Pamela in nursing and Upton for the great food, him and his staff prepared. I enjoyed all the activities, especially the outdoor activities and of course the activities staff. I needed help with completing my day-to-day tasks and after this stay I'm now able to complete independently. I would recommend anyone to come here and get the same great care and therapy I received."
– Darlene Dufour
---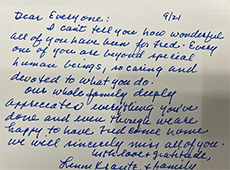 "Dear Everyone:
I can't tell you how wonderful all of you have been for Fred. Every one of you are beyond special human beings, so caring and devoted to what you do.
Our whole family deeply appreciates everything you've done and even though we are happy to have Fred come home we will sincerely miss all of you. With love & gratitude,"
– Lenna Krantz & Family
---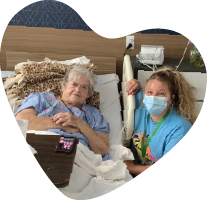 PULMONARY REHAB SUCCESS!
"This was my first time at Collingswood, and the Nursing Staff were good at caring for me. The Therapy Staff was great; they got me strong enough to go home. Respiratory was great as well; they really got me breathing better. Thank you to Linda, RT, and the Activities group, especially Kristen. They were so helpful and fun to be around. The food was great as well; no complaints. I had a great stay here. Thank you to everyone that helped me during my stay!"
– Wanda Maynard
---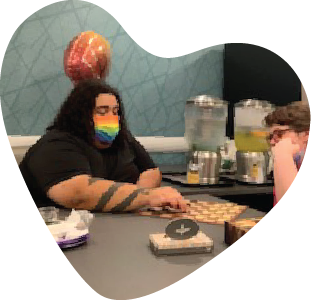 REHAB SUCCESS!
"I recently had surgery on my back and needed to come for rehab. When I came here, I was unable to lift my leg, but Physical Therapy helped me with this, and I can now lift my leg. I really do appreciate the staff here. I like the Activities for the residents and really enjoyed my roommate. I'm very grateful for my recovery here and I will be returning here after my next surgery for more therapy. I will definitely tell my family about my great stay at Collingswood!"
– A. Ebersole
---
This place is 5-STARS!
"I came to Collingswood because I had pneumonia and I was weak from my hospital stay. The physical therapy team help me build back up my strength. I forgot names, but I really enjoyed the entire therapy staff. They help me improve my endurance so much. I really enjoyed Activities, and of course, my time with the rehab team and I am so thankful. I would recommend this facility to friends and family."
– J. Rhoads
---
"THANK YOU for helping me recover from my recent hospital stay. I had a great experience here. I enjoyed everything about the facility, even the activities were great. And PT helped me so much with my recovery, as well as Doreen, RN. I would like to thank her for going above and beyond during my stay. If anyone is looking for a place to recover, I would recommend Collingswood."
– J. Shelby
---
This place is 5-STARS!
"I was brought here from the hospital because I had pain in my legs and shoulders, and I was having trouble walking. The entire Occupational and Physical Therapy team was great and was helpful with getting me ready to go back home. My overall experience was great; I'm walking better because of the therapy team. I'm also grateful for the fact that I was able to have family visits during my stay. I would tell my friends and family about Collingswood!"
– Maria Carrasco
---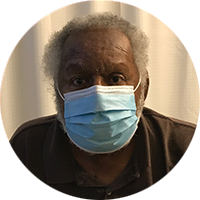 "I've been at Collingswood for 4 years. My daughter who lives in Atlanta found this facility 4 years ago due to dialysis and 24-hour nursing care. I have made many friends here, and the friendships have been lasting and helpful. My aide Grace takes care of me in the evening and wakes me up to start off my day. Jonas, one of the techs in dialysis, is great. I am not computer savvy but Shawn in Life Enrichment helped me set up Zoom on my laptop. I am now able to see my family in California, Atlanta and Greenbelt, MD. I pray for all the people that live in Collingswood to continue to be safe due to the pandemic.
I would recommend Collingswood to anyone who needs PT, OT and dialysis."
– Leonard A Altemus Jr.
---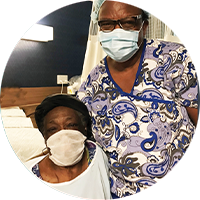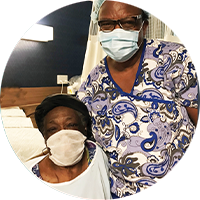 I Would Give Collingswood 5 Stars!
"As a nurse who worked with pediatrics and adults for 25 years, I can say the Collingswood nursing staff is wonderful. Annie is like a mommy, very caring and soft. Betty, one of my aides, treated me like a sister. My OT's, Dana and Sara, were very good. Before I came I had no appetite at all but I enjoyed the food they offered me. I particularly loved the oven fried chicken and the vegetables were cooked just right. I also loved breakfast. I would give Collingswood 5 stars and would recommend them for rehab."
– Daphne Gray-Griffith
---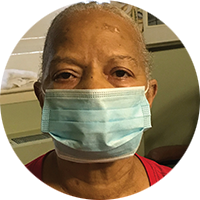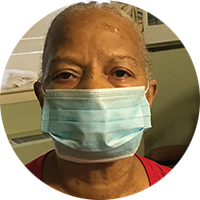 The Nursing Staff Took Good Care Of Me!
"Therapy got my legs stronger so that I could walk without my wheelchair. The nursing staff took good care of me and my wounds. I would recommend Collingswood to others for their rehab needs."
– Veronica Thomas
---
"Recently, a relative of mine was injured in an accident and was transferred from the hospital where he had received emergency care to Collingswood for rehabilitation. It was a difficult situation because my relative is hard of hearing and has other disabilities. It was also tough because all this happened during the Covid-19 pandemic, and I could not go up to Collingswood from my home in Virginia to facilitate communications with the staff. But the Collingswood professional staff managed the situation with tact, sensitivity and professionalism, in spite of all these difficulties.
They also helped facilitate my relative's transition out of Collingswood and into an assisted living facility. This service was truly "above and beyond". I thank the Collingswood staff from the bottom of my heart, and cannot praise them too highly."
– Emile Schepers
---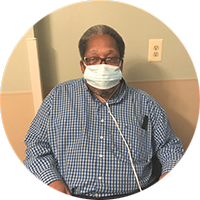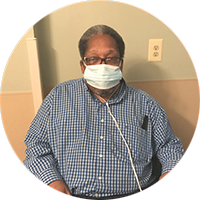 I Would Certainly Return to Collingswood Rehab!
"The administrative staff is very attentive and the food is good. The nursing staff was positive and the dialysis services are great. If I were in need of rehab services in the future, I would most certainly come back to Collingswood Rehab!"
– Curtis Kelly
---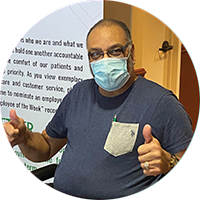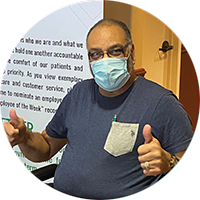 I Wouldn't Go Anywhere Else!
This is a personable place to come for rehabilitation to get well and for long-term nursing and dialysis care. This is my second time and it's been so great. I wouldn't go anywhere else. The staff are wonderful!
– Sheldon Givens
---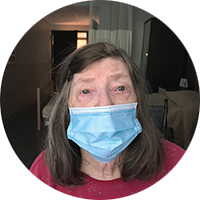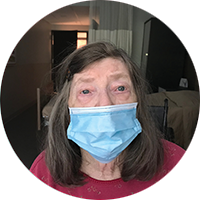 "I had several choices when it came to choosing a rehab facility, but I chose Collingswood.
I had a wonderful experience and was very familiar with the facility and staff, as my folks were former residents. The nursing staff is excellent and very deserving of 5 stars!"
– Ellen Selby
---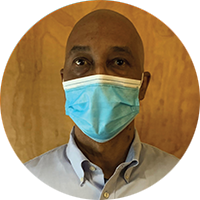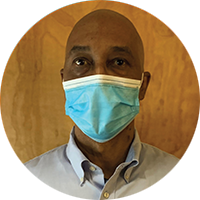 "I appreciate how the Physical and Occupational Therapists were skilled, very professional, friendly, and were affirming with daily encouraging words. They coached me to do better every day!"
– C. Wayne Tennant
---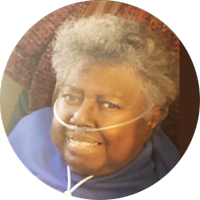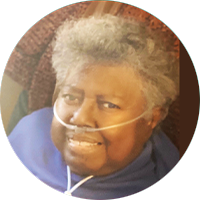 "The nursing assistants are really helpful at Collingswood. They are there for me when I need them. I was extremely weak and deconditioned when I arrived, but now thanks to rehabilitation I am working on climbing the stairs.
The therapists do a good job and they talk me through what needs to be done. They are very patient and always follow through. I am so much stronger now!"
– Joan Hill
---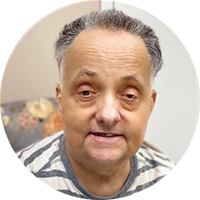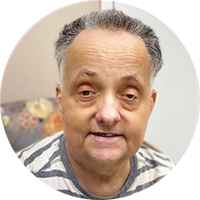 "I came to Collingswood after having surgery at the hospital. While here, I focused on really trying to get stronger and not stay in my room. Marcus the rehab director and Kelly in activities were very helpful, caring and outgoing. My AFib was well controlled and the dialysis area is very comfortable. I really appreciate having dialysis and therapy in the same building. I look forward to being home with my wife soon and in better condition than I was.
If anyone asked me where to go to recover after a hospital stay I would recommend Collingswood to them. I realize now how much being at Collingswood has helped me recover because I am able to get up and get going again."
– Stuart Klein
---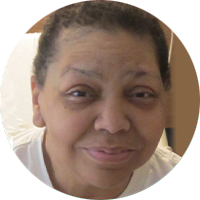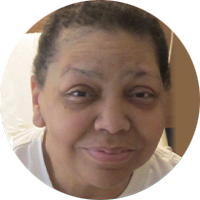 "My recovery went well and the therapists were great to work with. They took their time and were just great people! Even though we had visiting restrictions, I was happy to be able to FaceTime my family to stay connected. The food was also excellent at Collingswood!"
– Patrice Pulley
---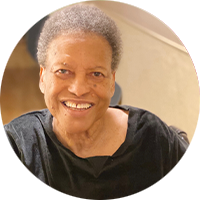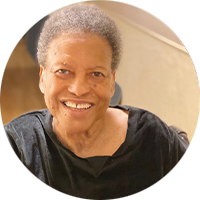 "The overall plan of care at Collingswood has been excellent. I came in with a history of heart disease and a stroke. I wasn't even able to move when I arrived. I can walk down the hall now with just a little bit of help! I have made friends here and I appreciate the many activities offered. I must mention Betty, James, Joshua, Jackie, Francine and Comfort. They are all very caring and I can tell that they love what they do.
I feel so confident in the care that I would certainly recommend Collingswood to others."
– Katie Mitchell
---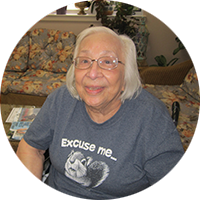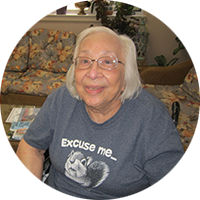 "Everyone at Collingswood has been nice and helpful. They all have the patients in mind when they care for them. I am so pleased with my progress in rehabilitation and am looking forward to going home soon."
– Charmion Geer
---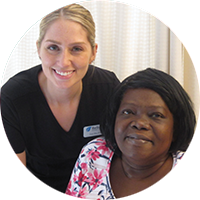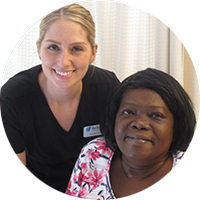 "When I came, I couldn't turn and I was in so much pain! Now I can walk with a walker and am looking forward to working the steps. I am especially thankful to my Physical Therapist, Dana, who was gentle, encouraging and patient. Wale, George, GG and Betti always responded immediately, and with a smile. I appreciate that!
I would definitely recommend Collingswood to others!"
– Diane Richards
---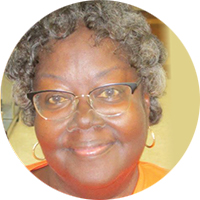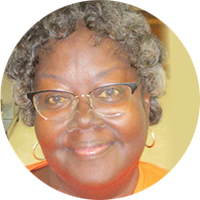 THIS WAS MY FIRST VISIT TO COLLINGSWOOD AND THIS IS THE BEST ONE YET!
"I had a heart transplant in 2014 and came to Collingswood after an internal bleed that had me in the hospital ICU for 3 weeks. I am on dialysis and my body was so stressed that it required me to go to a rehabilitation center to recover because I live alone and I have stairs in my home. I have been at rehab before, but coming here I didn't know what to expect. The therapists here are helpful and flexible. They taught me to use the stairs with a rail and recently I noticed that the numbness in my leg is gone. I also have special dietary restrictions, but I love the food at Collingswood. It is so much better than the hospital and the sta are extremely accommodating to my needs.
The dialysis machines are state-of-the-art, and my assigned Nurse's Angela and Connie and "T" were able to take the time to explain things without hesitation. Betty is wonderful and straightened up my area the way I would've done it. Renna, Collingswood's salon stylist did excellent work on my hair for a very reasonable price.
Now that I am going home I can say that I will highly recommend this place and will return if needed with no hesitation. It is a bit far from home, but I would return and deinitely recommend!"
– Anita Bush
---