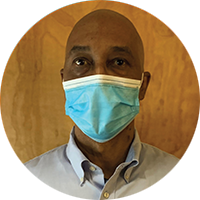 "I appreciate how the Physical and Occupational Therapists were skilled, very professional, friendly, and were affirming with daily encouraging words. They coached me to do better every day!"
-C. Wayne Tennant
---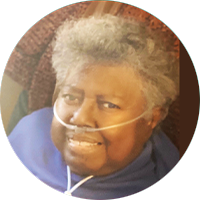 "The nursing assistants are really helpful at Collingswood. They are there for me when I need them. I was extremely weak and deconditioned when I arrived, but now thanks to rehabilitation I am working on climbing the stairs.
The therapists do a good job and they talk me through what needs to be done. They are very patient and always follow through. I am so much stronger now!"
-Joan Hill
---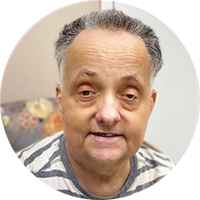 "I came to Collingswood after having surgery at the hospital. While here, I focused on really trying to get stronger and not stay in my room. Marcus the rehab director and Kelly in activities were very helpful, caring and outgoing. My AFib was well controlled and the dialysis area is very comfortable. I really appreciate having dialysis and therapy in the same building. I look forward to being home with my wife soon and in better condition than I was.
If anyone asked me where to go to recover after a hospital stay I would recommend Collingswood to them. I realize now how much being at Collingswood has helped me recover because I am able to get up and get going again."
-Stuart Klein
---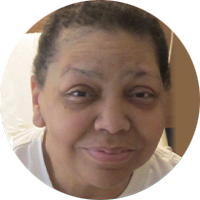 "My recovery went well and the therapists were great to work with. They took their time and were just great people! Even though we had visiting restrictions, I was happy to be able to FaceTime my family to stay connected. The food was also excellent at Collingswood!"
-Patrice Pulley
---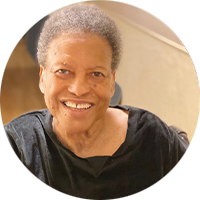 "The overall plan of care at Collingswood has been excellent. I came in with a history of heart disease and a stroke. I wasn't even able to move when I arrived. I can walk down the hall now with just a little bit of help! I have made friends here and I appreciate the many activities offered. I must mention Betty, James, Joshua, Jackie, Francine and Comfort. They are all very caring and I can tell that they love what they do.
I feel so confident in the care that I would certainly recommend Collingswood to others."
-Katie Mitchell
---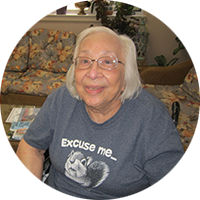 "Everyone at Collingswood has been nice and helpful. They all have the patients in mind when they care for them. I am so pleased with my progress in rehabilitation and am looking forward to going home soon."
-Charmion Geer
---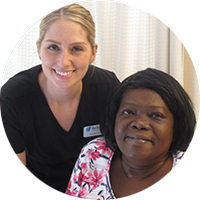 "When I came, I couldn't turn and I was in so much pain! Now I can walk with a walker and am looking forward to working the steps. I am especially thankful to my Physical Therapist, Dana, who was gentle, encouraging and patient. Wale, George, GG and Betti always responded immediately, and with a smile. I appreciate that!
I would definitely recommend Collingswood to others!"
-Diane Richards
---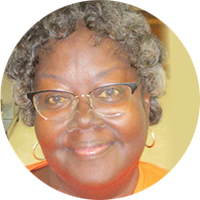 THIS WAS MY FIRST VISIT TO COLLINGSWOOD AND THIS IS THE BEST ONE YET!
"I had a heart transplant in 2014 and came to Collingswood after an internal bleed that had me in the hospital ICU for 3 weeks. I am on dialysis and my body was so stressed that it required me to go to a rehabilitation center to recover because I live alone and I have stairs in my home. I have been at rehab before, but coming here I didn't know what to expect. The therapists here are helpful and flexible. They taught me to use the stairs with a rail and recently I noticed that the numbness in my leg is gone. I also have special dietary restrictions, but I love the food at Collingswood. It is so much better than the hospital and the sta are extremely accommodating to my needs.
The dialysis machines are state-of-the-art, and my assigned Nurse's Angela and Connie and "T" were able to take the time to explain things without hesitation. Betty is wonderful and straightened up my area the way I would've done it. Renna, Collingswood's salon stylist did excellent work on my hair for a very reasonable price.
Now that I am going home I can say that I will highly recommend this place and will return if needed with no hesitation. It is a bit far from home, but I would return and deinitely recommend!"
-Anita Bush
---