Collingswood Rehabilitation and Healthcare Center
>
Events
>
Dr. Puran P. Mathur Joins Collingswood Rehab as the Director of Infectious Diseases
Dr. Puran P. Mathur Joins Collingswood Rehab as the Director of Infectious Diseases
We recently welcomed Puran P. Mathur, M.D. to Collingswood Rehabilitation and Healthcare Center as the new infectious diseases director.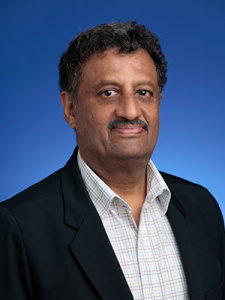 Dr. Puran Mathur is a board-certified infectious disease specialist. He has maintained a private practice for nearly three decades and is affiliated with Adventist HealthCare's Shady Grove Medical Center in Rockville. Under Mathur's direction, our infectious diseases' focus centers on identification, treatment and prevention. Services include designing effective care and treatment plans for skilled nursing patients with a range of ailments, as well as educating the facility's care team members on infectious diseases and proper protocols.
At Collingswood Rehab we also recently introduced a comprehensive chronic illness support care model, which includes palliative care services and pastoral support to further improve mental health for patients and their loved ones. The facility's additional specialty care offerings include cardiac care, pulmonary rehab and chronic kidney disease (CKD) management with on-site hemodialysis. Our facility also offers a secure memory care neighborhood. Beyond its clinical offerings, Collingswood provides a public resource library of physician-curated content, addressing many health care topics.
To learn more on this topic please visit Senior Living News.