Collingswood Rehabilitation and Healthcare Center
>
News
>
Behind The Mask – Meet Angela Rook, LPN – Unit Manager
Behind The Mask – Meet Angela Rook, LPN – Unit Manager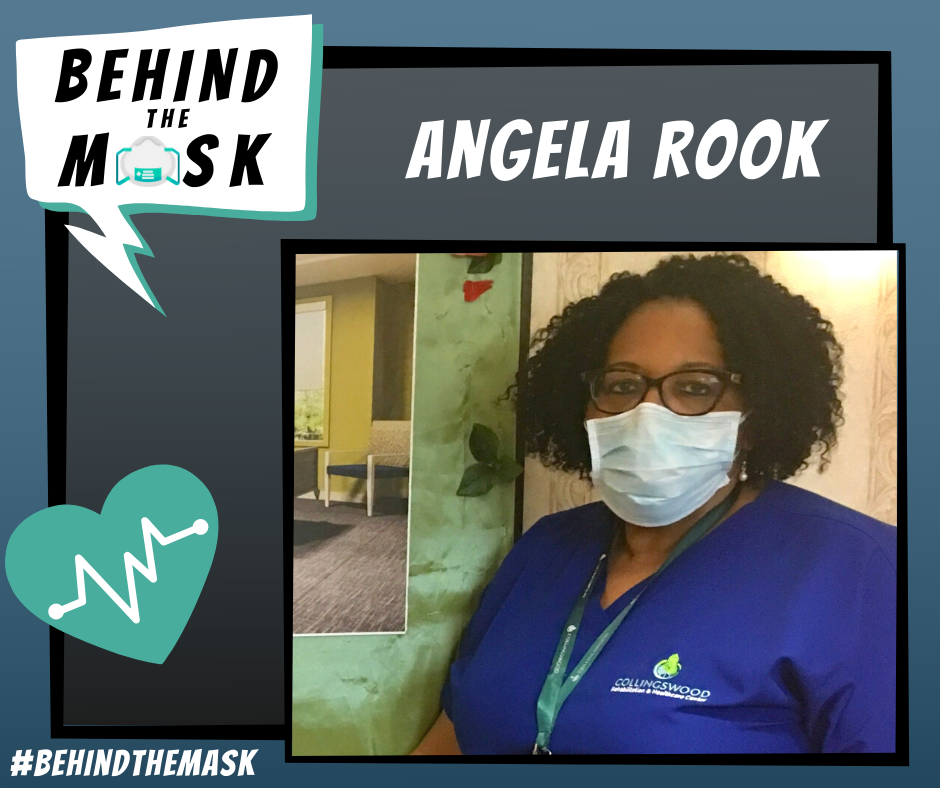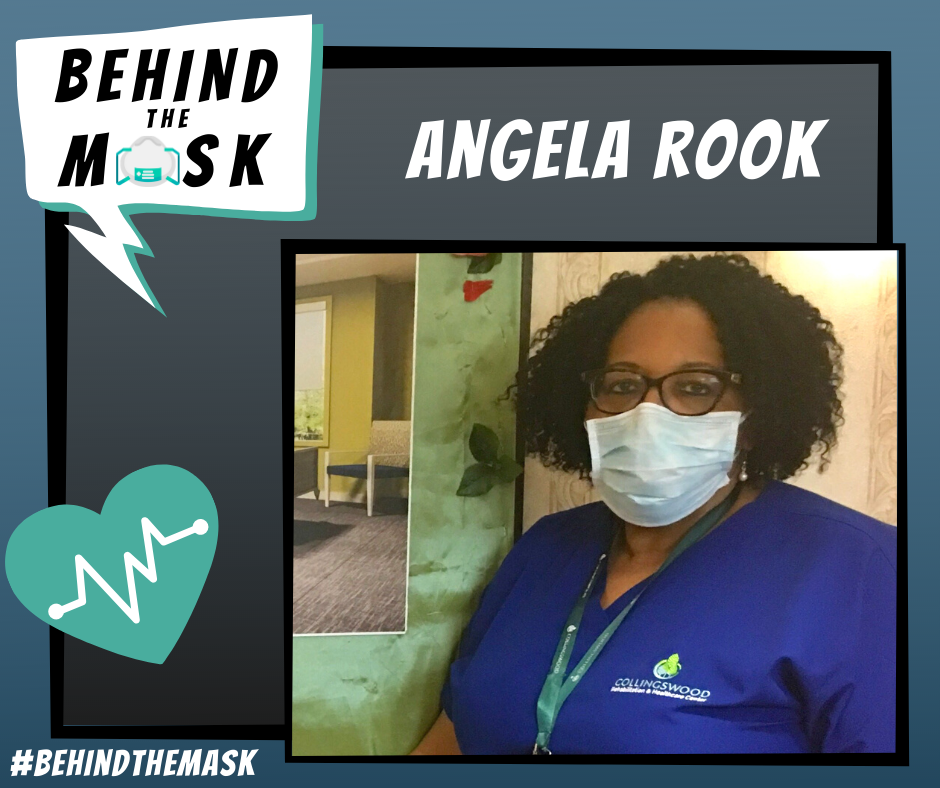 As we are facing unprecedented times we wanted to shine a light on the heroes Behind the Mask here at Collingswood. Today we invite you to learn more about, Angela Rook, LPN – Unit Manager! Angela has been a part of the Collingswood family for 23 years and has been working in skilled nursing since she was 16!
Angela wakes up each morning with faith on her mind. "My morning routine starts with a prayer," she says. As for her children, Angela says that although they are adults (ages 26 and 20), "I still remind them how to protect themselves". Angela's strength shines through in her mindfulness each day at work. "I have a positive attitude," she says, "my thought process is 'I will deal with whatever comes my way' " she continues. Throughout our conversation with Angela, she went onto describe the process of PPE and safety protocols here at Collingswood. Her daily routine consists of coming into work cautiously, as she explained each step of the way of her new normal.
Amidst this global pandemic, Angela discussed the challenges she and other staff members have faced but has remained positive and resilient. "I am grateful to work with such committed people," she says, "we have staff members that have stepped up to the plate". Angela reflects on what motivates her every day as a nurse, "nursing is my passion" she says. "Making a difference in my residents' lives on a daily basis is uplifting, and seeing a smile on their face is the silver lining at the end of my day".
Thank you for letting us go Behind The Mask Angela, you are a true superhero for us here at Collingswood. We are so grateful to have someone like you and thank you for all you do!
If you would like to learn more about Career Opportunities here at Collingswood: Click Here