Marquis Health Services Sites
>
Collingswood Rehabilitation and Healthcare Center
>
Events
>
Upcoming Event: Holiday Cheer, Holiday Fear – 12/12
Upcoming Event: Holiday Cheer, Holiday Fear – 12/12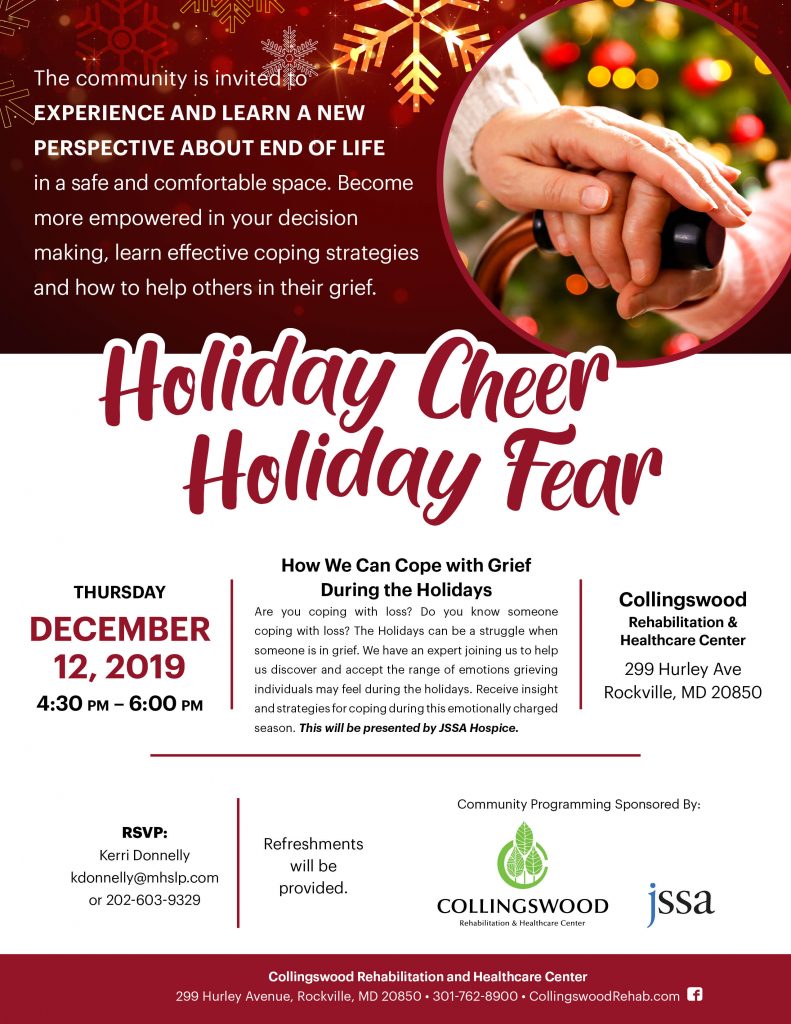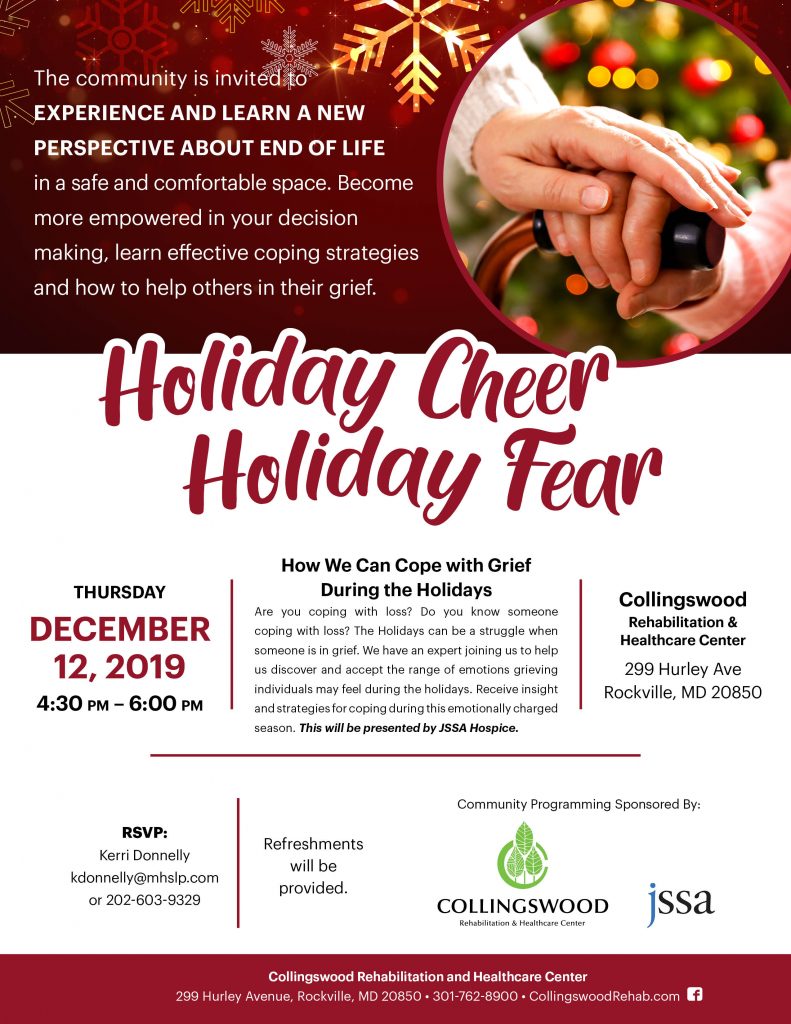 The community is invited to experience and learn a new perspective about End of Life in a safe and comfortable space. Become more empowered in your decision making, learn effective coping strategies and how to help others in their grief.
Holiday Cheer, Holiday Fear
Thursday, December 12, 2019
4:30 pm – 6:00 pm
How We Can Cope with Grief During the Holidays
Are you coping with loss? Do you know someone coping with loss? The Holidays can be a struggle when someone is in grief. We have an expert joining us to help us discover and accept the range of emotions grieving individuals may feel during the holidays. Receive insight and strategies for coping during this emotionally charged season. This will be presented by JSSA Hospice.
Collingswood Rehabilitation & Healthcare Center
299 Hurley Ave, Rockville, MD 20850
Refreshments will be provided.
RSVP: Kerri Donnelly [email protected] or 202-603-9329
Community Programming Sponsored By: Collingswood & JSSA