Upcoming Event: Better Breathers Support Group Meeting 1/23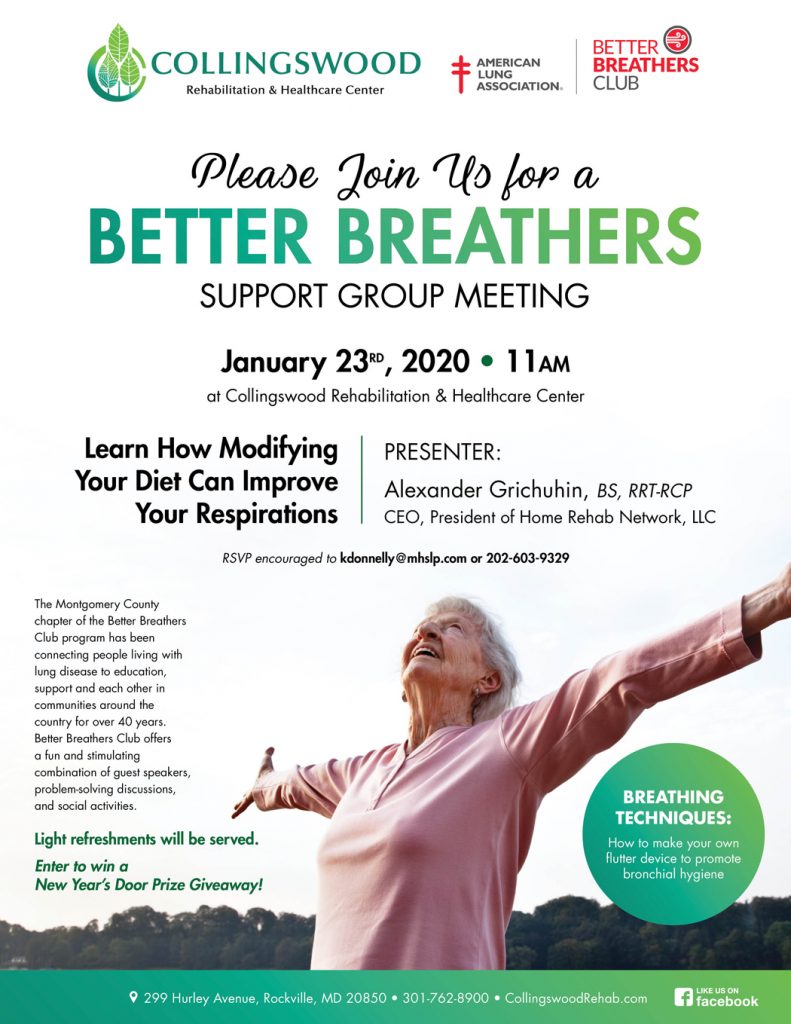 Please join us for a Better Breathers support group meeting, presented in conjunction with the American Lung Association and Better Breathers Club.
Learn How Modifying Your Diet Can Improve Your Respirations
Featuring presenter: Alexander Grichuhin, BS, RRT-RCP, CEO, President of Home Rehab Network, LLC.
January 23rd, 2020 • 11am
at Collingswood Rehabilitation and Healthcare Center at 299 Hurley Avenue, Rockville, MD
RSVP encouraged to [email protected] or 202-603-9329
The Montgomery County chapter of the Better Breathers Club program has been connecting people living with lung disease to education, support and each other in communities around the country for over 40 years. Better Breathers Club offers a fun and stimulating combination of guest speakers, problem-solving discussions, and social activities.
Light refreshments will be served.
Enter to win a New Year's Door Prize Giveaway!
Breathing Techniques: How to make your own flutter device to promote bronchial hygiene