Spotlight Saturday at Collingswood Features: Cesar Roggero!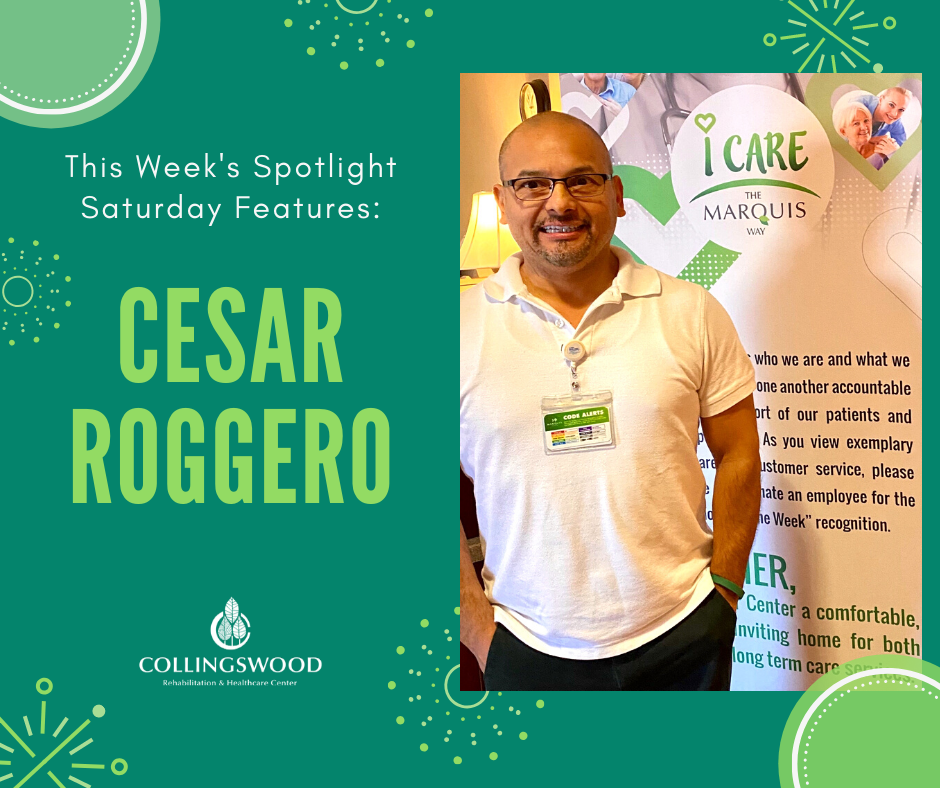 It's time for Spotlight Saturday and we recently had the opportunity to sit with our very own Cesar Roggero, Food Services Director.
Cesar manages a team of 20 Dietary Aids. He says, "We are all committed to making a positive impact on our resident's lives through food. It is a significant part of their recovery and daily enjoyment. Around ninety percent of our residents have customized meals."
Thank you, Cesar, for your commitment to our Collingswood residents! We appreciate you, your team and your appetizing food!